Nice by Nature Guest House and Conference Venue
/
Johannesburg
Max Capacity for Conferences: 100 pax
Catering facilities: Yes
Accommodation Available: Yes

Nearest Airport: Lanseria Airport. 20km
PHOTO GALLERY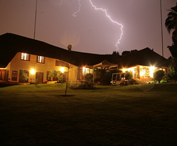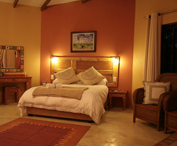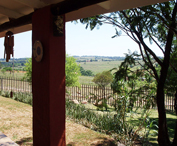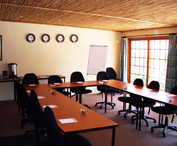 DESCRIPTION & LOCATION
/ ABOUT US
Description of venue:
It is not our intention to please our customers…..it is to amaze them!
We offer two very comfortable conference rooms: The Reed Room, so named because of its beautiful ceiling is the smallest of the two and The River Room is our second conference venue and is a large private venue overlooking the Wilgespruit rive

Description of Location:
Nice by Nature is a beautiful Guesthouse in the Honeydew / Muldersdrift area off Beyers Naude Drive. It is a mere 20 minutes from Lanseria Airport and 30 minutes from Sandton. It is a haven for the city weary guest, a gem hidden away from the hustle and bustle of the world.
FACILITIES
/ WHAT WE HAVE TO OFFER
What We Have To Offer
Data projector and screen, Flip chart, Fireplaces in both rooms, stationary provided
CONTACT DETAILS
/ BOOK YOUR CONFERENCE AT OUR VENUE
Tel:

011-021 1403
(please let them know you found them on sa-conference-venues)

Cell:

083 459 1043

Email:

click here

Website:

click here