CASA TOSCANA LODGE
/
PRETORIA
Max Capacity for Conferences: 200 pax
Catering facilities: Yes
Accommodation Available: Yes

Nearest Airport: OR Tambo Int. 45km
PHOTO GALLERY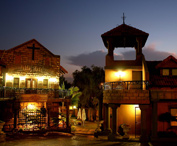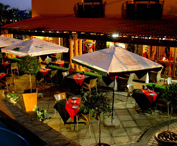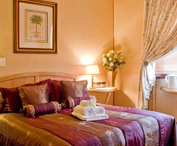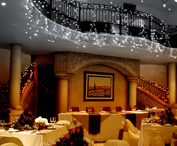 DESCRIPTION & LOCATION
/ ABOUT US
Description of venue:

Casa Toscana Lodge has become a jewel in the crown of Tshwane (Pretoria) hospitality. With breathtakingly beautiful function venues for year-end functions in Pretoria and of course Weddings, Conference facilities, Luxury accommodation and a Continental A la Carte Restaurant, Casa Toscana captures the style and character of Tuscany. Casa Toscana has grown over the years to add private functions, private birthday functions, christenings, garden tea functions, kitchen tea functions, bachelorette functions, weddings, conferences, seminars, training, teambuilding, the popular Le-Si Continental Restaurant and 20 luxurious rooms for accommodation to its service portfolio. Casa Toscana is conveniently located and easily accessible. Set in Lynnwood Manor, Pretoria East, 500m from the Lynnwood off ramp from the N1, Casa Toscana is easy to locate. Just 3 kilometres from Menlyn shopping centre and next to the CSIR grounds, Casa Toscana is an Island of Tuscany in the suburbs of the Gauteng Metropolitan.
Casa Toscana has 6 fully equipped conference venues that can cater for anything from 1-on-1 meetings to presentation of 150 delegates. The conference packages were masterfully crafted to offer maximum flexibility while also focusing on convenience, quality and economic viability. Casa Toscana is ideally located 500m from the N1, Lynnwood Road off-ramp, right next door to the CSIR. Flexible, convenient, competitively priced and ideally located, Casa Toscana just makes business sense.
FACILITIES
/ WHAT WE HAVE TO OFFER
What We Have To Offer
Conference Equipment Standard Equipment :
20 Upmarket elegantly furnished Rooms

8 Fully equipped, air-conditioned Conference Venues

A Full a-la-carte restaurant

A traditional underground wine cellar housing more than 1500 wines

Spa and Wellness Centre in close vicinity to the lodge

A Swimming pool

Jacuzzi Spa Baths in some rooms

Free Wireless Internet

1 Km from the National Botanical Gardens

1 Km from the Major Shopping Centre Menlyn Mall

Lé-Si Continental Restaurant
Bring your friends, colleagues, or loved ones along for a mouth-watering A la Carte meal in our renowned Lé-Si Restaurant. Our pride shines through in the presentation and quality of our meals and our proud team of Chef's has made it their mission to design the ultimate in Continental Dining. Our In-house wine Stewart has joined the team in designing the ultimate marriage of Food and Wine. To further enhance your experience, you will receive service like Silver Service hand towels, Palate Cleansing Sorbet's, A Welcome drink and much more……

At Le Si we aim simply, to exceed your expectations, every time. The restaurant's continental menu was designed by our team of passionate Chefs, to incorporate a host of flavours from across the globe.

Our attention to personal service and detail is what makes us a shining jewel that soars above the mediocre, making your experience as our valued guest, truly special and unique.......

No dining experience is complete without a beautiful wine to compliment the meal. Because of this fact, our In-house Wine Steward has created an amazing wine list, comprising of over 150 different wines from across the globe, to satisfy any palate.

Size of Venue:
Up to 400 delegates can be accommodated in our 8 fully equipped air conditioned venues. Our Rubica hall, the largest venue on site can accommodate 200 delegates theatre style. Our venues were designed to make you feel comfortable and relaxed. Get away from the formal office layout and enjoy our hospitality.

Merlot - 25
Shiraz - 25
Pinotage - 12
Cabernet - 12
Malbec - 30
Cellar - 40
Cinsaut - 50
Rubica Hall - 200

Accommodation Available:
Enjoy 4 star Service in one of our elegantly furnished rooms or a Romantic evening in one of our Executive Suite's fitted with Jacuzzi Spa Bath's. After a busy day, return to the comfort of our 19 Luxurious En-Suite Rooms – all fitted with Telephones, Air Conditioning, DSTV, Television, Free Wireless internet, 24 hour Reception, A la Carte Restaurant and much more……

Room Types

STANDARDROOMS:
Standard Size room with en-suite shower bathroom, air-con, television, telephone, free wireless Internet, DSTV, Unlimited Mineral Water, Filter Coffee Facilities.

SUITES:
Bigger Room with bathroom, lounge suite, air-con, television, telephone, free wireless Internet, DSTV, Unlimited Mineral Water, Filter Coffee Facilities.

EXECUTIVE SUITE:
Bigger Room with bathroom equipped with Jacuzzi Spa Bath, lounge suite, air-con, television, telephone, free wireless Internet, DSTV, Unlimited Mineral Water, Filter Coffee Facilities.

PRIVATE EXECUTIVE SUITE:
Private, Alone Standing Flatlet with bathroom equipped with Jacuzzi Spa Bath, lounge area, air-con, television, telephone, free wireless Internet, DSTV, Unlimited Mineral Water, Filter Coffee Facilities. Ideal for the private romantic getaway.

SERVICES & FACILITIES
Accommodation for up to 40 guests
En-suite facilities in all rooms
Filter coffee facilities in all rooms
Air-conditioning
Free wireless internet access
Unlimited Mineral water in all rooms
DSTV in all Rooms with individual decoders in every room
Room service
In-room dining
Goodnight chocolates
Swimming pool
Secure parking
Airport transfers
CONTACT DETAILS
/ BOOK YOUR CONFERENCE AT OUR VENUE
Tel:

012 - 348-8820
(please let them know you found them on sa-conference-venues)

Fax:

086 654 9643 7

Email:

click here

Website:

click here